Research training in endocrinology, diabetes and metabolism.
The Northwestern University Program in Endocrinology, Diabetes & Hormone Action (NUPEDHA) is mentored training program sponsored by an institutional Ruth L. Kirschstein National Research Service Award (NRSA) from the National Institute of Diabetes and Digestive and Kidney Diseases (Grant #5T32 DK007169). The purpose of this program is to train scientists and physicians who can make scientific discoveries and apply these discoveries to the prevention and treatment of diseases in endocrinology, diabetes and metabolism.
About the Program
Research Training
Learn more about our program by meeting mentors, reading answer to FAQ and browsing publications from past trainees.Explore the Program
For Prospective Trainees
Find eligibility requirements, the MUPEDHA appointment process and how to take next steps to apply to our program.Get Application Info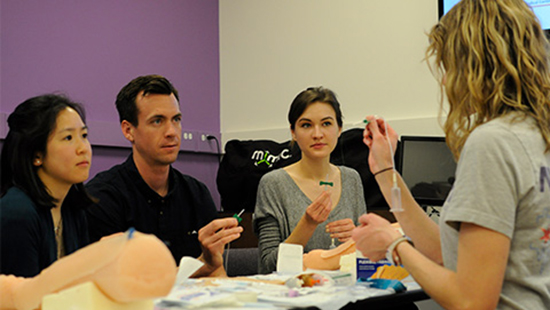 Meet Our Team
Get to know our leadership team and the senior faculty who share their extensive experience as mentors in our program.